Elk Grove Beetle Control
Stop Beetles from Taking Over Your Property
Beetles are one of the largest categories of pests, and there are thousands of species of beetle that are native to North America. Though small, these beetles can cause you a lot of problems. From infesting your home to killing off plants in your garden, you may find beetles a particularly troublesome pest to eradicate. Our beetle control experts in Elk Grove have the knowledge and experience to help you solve this problem.
At All Clear Pest Control, we are committed to helping every customer take control of their pest problem. In addition to helping you exterminate your current beetle infestation, we also offer top-of-the-line preventative services. With routine spraying and other pest control measures, you can keep these pesky beetles from returning.
Types of Beetles in Sacramento, California
Did you know that there are over 350,000 species of beetle in the world? Beetles are the largest category of insects, and they can range from harmless to destructive. Similar to other insects, beetles go through four stages of development. They hatch from eggs and then go through larva, pupa, and adult stages. As larvae, they are often mistaken for caterpillars.
The two categories of beetles that are most likely to plague your home are: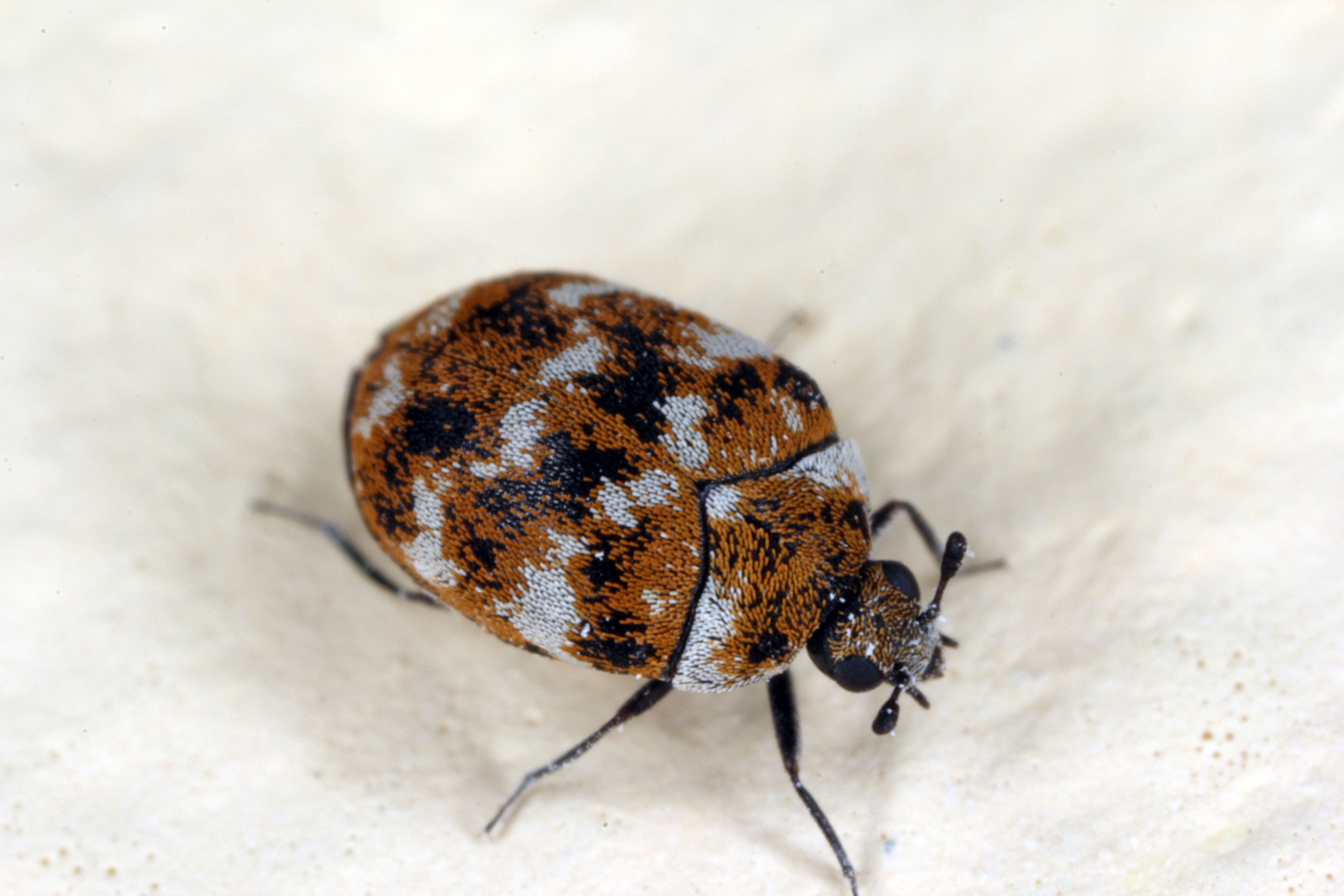 Fabric-infesting beetles - These are also known as carpet beetles. There are three types: the furniture carpet beetle, the varied carpet beetle and the black carpet beetle. The larva is what causes the damage they are known for. They are capable of destroying carpets, upholstery and clothing. You may want to check your attic for these pests, as they tend to go for undisturbed items. A female carpet beetle lays around 50 eggs a time, so this is a beetle you definitely want to keep an eye out for.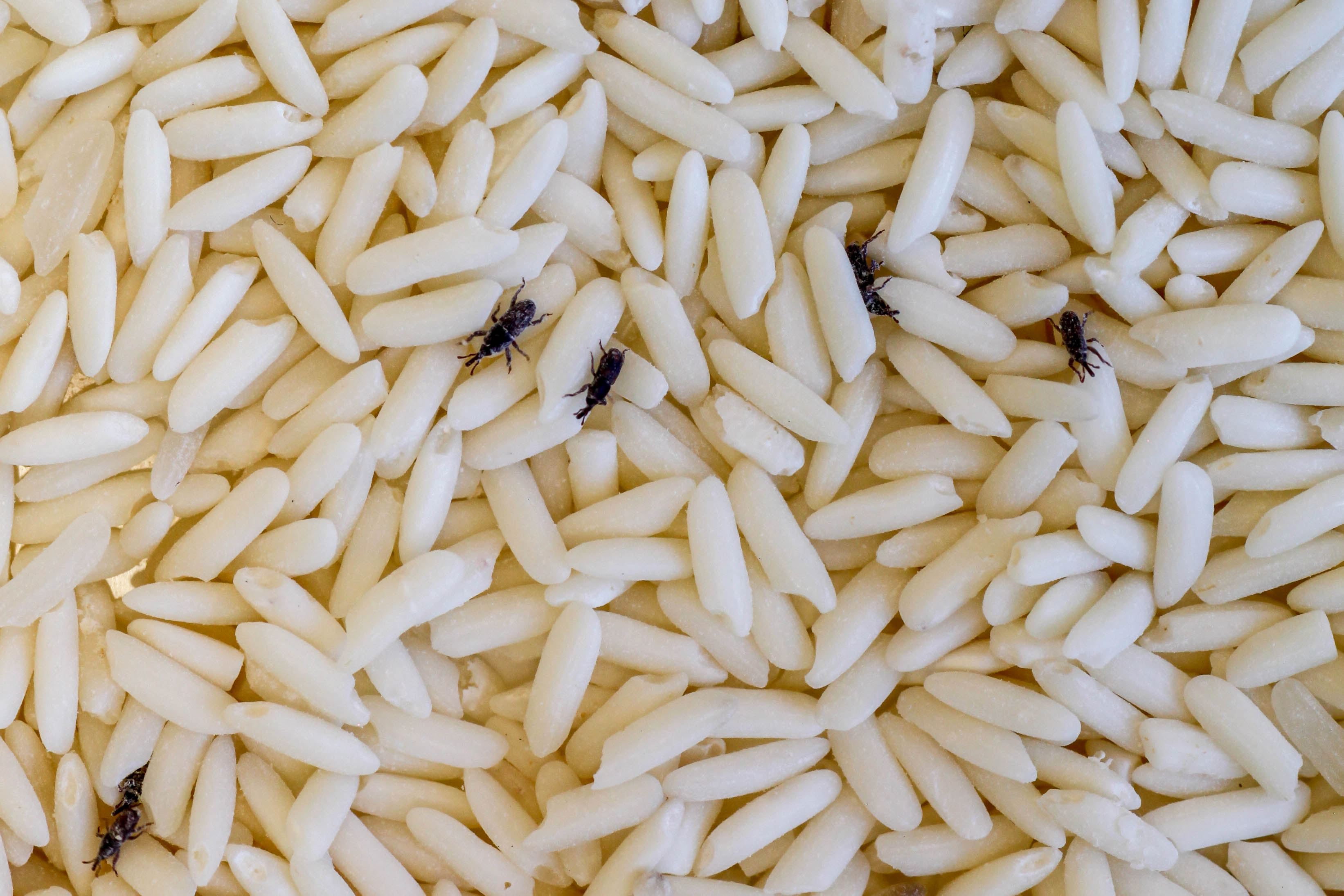 Food-product beetles - Noticing beetles in your pantry? It might be a bad sign. Beetles, along with moths, can infest nearly any type of food, including spices and chocolate. There are several types of beetles that exhibit this behavior: the warehouse beetle, the sawtoothed grain beetle, the confused flour beetle, the snout beetle and the drugstore beetle, among others. If you've noticed a foul taste in your pantry's food, you may have an infestation. The best thing to do if you find an infested item is to throw it away immediately and check for any spread.
While the odd beetle in your home isn't a big deal, if you see signs of a beetle infestation, you should not ignore it. Beetles can be destructive, and some species, such as the carpet beetle, are known to bite humans. These insects reproduce rapidly, and because of their small size, they can become entrenched in your home and are difficult to remove with out a beetle exterminator.
---
To discuss your needs with a beetle control specialist in Elk Grove, contact All Clear Pest Control at (916) 249-2986 today.
---
"We had another service for 10+ years and finally made the change. We are so pleased we did and you will be too!"

- Raquel R.

"He is knowledgable, courteous and makes sure I know when he's coming. I seriously cannot say enough good things about this business. If you're in need of a pest control this is the best service I've ever had."

- Victoria G.

"The thing I love most is that he recognizes that our backyard is a living edible garden with tons of fruit, veggies and herbs as well as an area where our dogs and kids play so he uses essential oils to treat our yard!"

- Cass M.
Eradicating Beetles
Beetles can be found in many locations in your home. One of the more common household beetles is the carpet beetle. It can be found in furniture, clothing, paneling, vents, pantries, and, as its name implies, your carpets. These beetles can do significant damage to the fabrics in your home. Depending on the size of your infestation, this may result in thousands of dollars of damage.
Signs of a beetle infestation include:
Holes in your fabrics, including wool, fur, natural fibers, and synthetic fibers
Holes in upholstery, especially soft furnishings
Damage to your curtains and carpets
Seeing beetles in your home
Finding shed beetle skins around your home
If you believe you are suffering from a beetle infestation, it is best to contact a beetle control expert, like ours at All Clear Pest Control. Our beetle exterminators will inspect your property and determine where the source of the infestation is. We will then provide you with a customized extermination plan, and guidance for routine pest control services to keep the beetles at bay.
We Are Fully Trained & Licensed
All of our technicians are highly trained and have the information needed to tackle your beetle problem effectively. We are familiar with the local pests that are likely to be plaguing your home, and we can provide personalized pest control services to meet your specific needs. All Clear Pest Control is an owner-operated business dedicated to customer satisfaction. Our Elk Grove beetle control technicians are results-focused.
---
Call All Clear Pest Control at (916) 249-2986 for safe, effective pest control services.
---